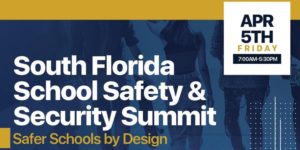 Friday, April 5th, 2019 at the Signature Grand 6900 State Road 84 Davie, FL 33317
The school safety event will focus on physical enhancements that can made to new and existing schools taking into consideration the impacts of those improvements on the building occupant.
For more information please click on the link below!!